I recently received two sets of bamboo sheets from the Bamboo Sheets Shop. I received a 500tc king set and a 320 tc king set. If you are new to bamboo sheets, they feel similar to silk but are easier to care for and aren't quite as slippery. Bamboo sheets are very breathable and easy to care for. They don't take as long to dry in the dryer and these sheets aren't treated with any wrinkle-prevention chemicals.
Overview of the Bamboo Sheets Shop Sheets
You can order these sheets direct from their website. It doesn't take long for them to arrive, about 5 business days after placing the order. I received two sets of sheet and they will come packed in a zippable plastic pouch like the one below. They are folded very neat so I don't think it would be possible to store these in the plastic pouch after opening. I wouldn't advise that anyway since you want your bedding to breathe and stay fresh.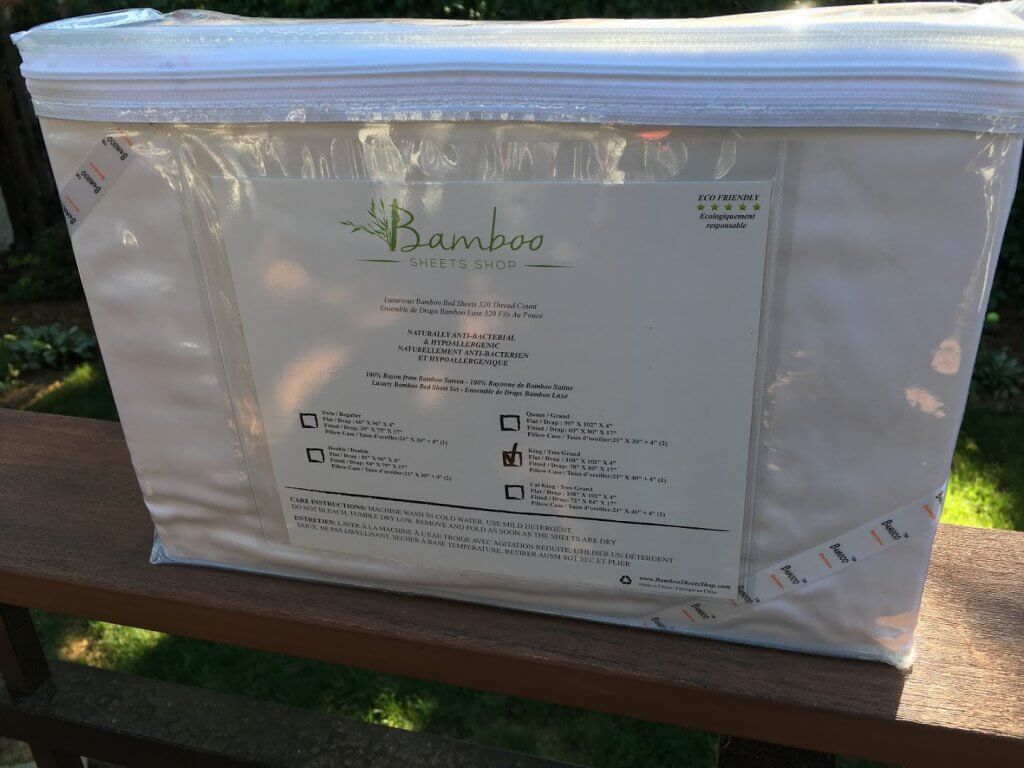 Below is a video overview of the sheets where I have two pillowcases, one is from the 320tc set and the other is from the 500tc set.
Construction and Benefits of Bamboo Sheets
As mentioned this company offers a 500tc and 320tc bamboo fabric.
They are 17 inches deep so should easily accomodate most mattreses.
Below are the benefits that they list on their website:
5 Benefits of Luxury Bamboo Sheets:
Luxury bamboo sheets are soft, strong & have a silky texture.
No chemicals are used when growing bamboo. Bamboo bedding is produced with rayon from bamboo which is ecofriendly.
Bamboo sheets are cool in the summer and warm in the winter.
They help stabilize human body temperature.
Bamboo fabrics require less drying time and doesn't need fabric softeners.
Bamboo sheets are made from a renewable resource. Bamboo is fast growing and places a small strain on the environment & nature to grow.
Luxury Bamboo Sheets Care Instructions
Machine Wash / Cold Water
Machine dry
Can iron
Do not bleach
My Bamboo Sheet Company Findings
These certainly aren't the least expensive bamboo sheets I have reviewed but they definitely feel nice and aside fromt the white set I reviewed you can find other colors on their site. They even offer duvet covers and a bed in a bag which includes 1 Flat Sheet, 1 Fitted Sheet, 1 Duvet Cover, 4 Pillowcases All products purchased in the Bamboo Bed in a Bag package are 320 thread count. The Bamboo Bed in a Bag retails for $349.95 for a queen size.
If you are on the fence about which thread count to buy. Just note that the 320 thread count will have a much lighter feel. The 500 thread count felt much more substantial. There is definitely a noticeable difference between the two. Below is a picture of the 320 thread count on the left and the 500 thread count on the right.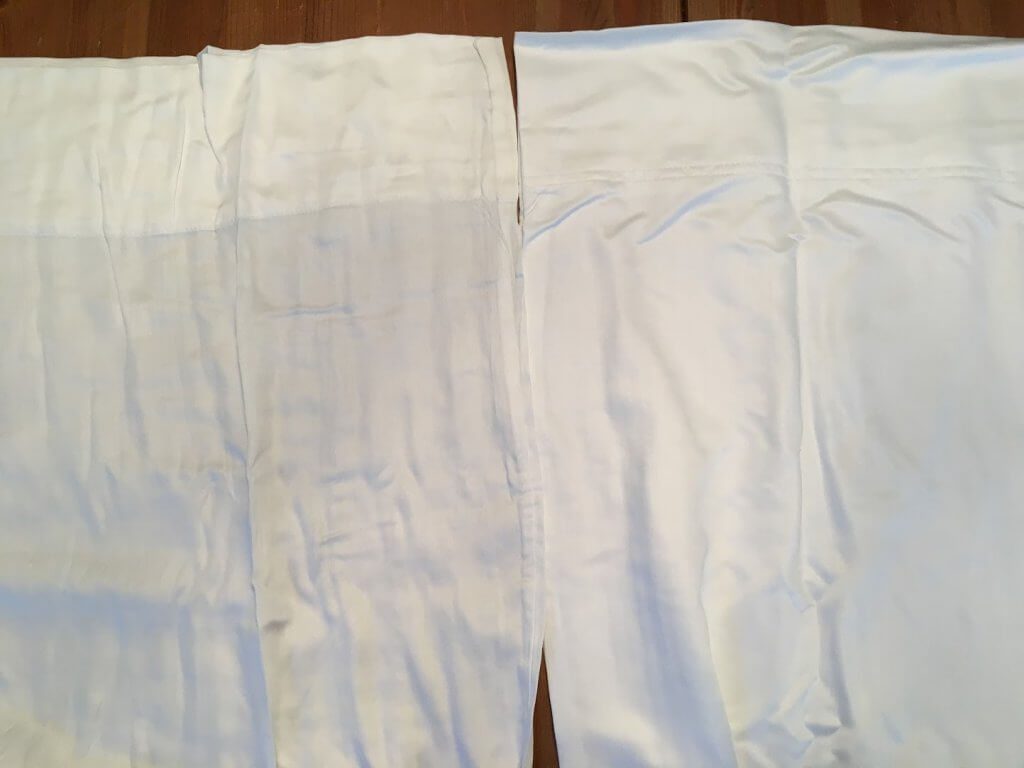 Here's a picture of the 500tc fitted sheet: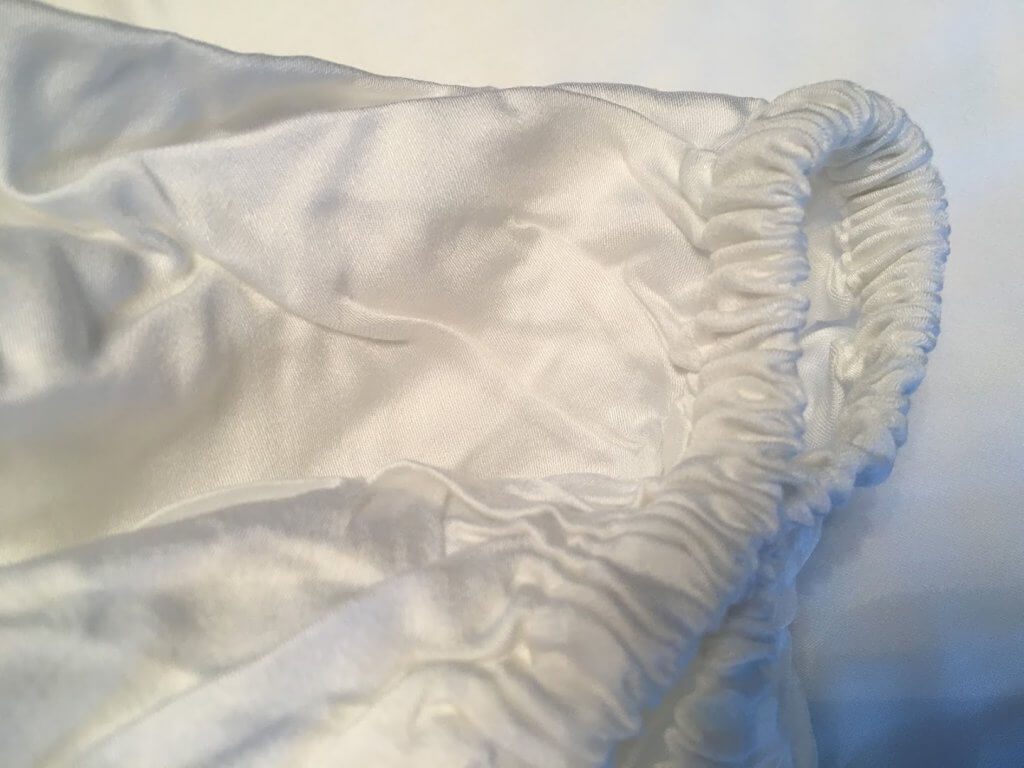 Below is a picture of the care tag. In addition to these instructions I would advise against drying too long. They don't take long to dry. I would also make sure to take them out of the dryer and fold or put them on your bed as soon as possible. If you leave them unfolded for a while they will wrinkle quite a bit.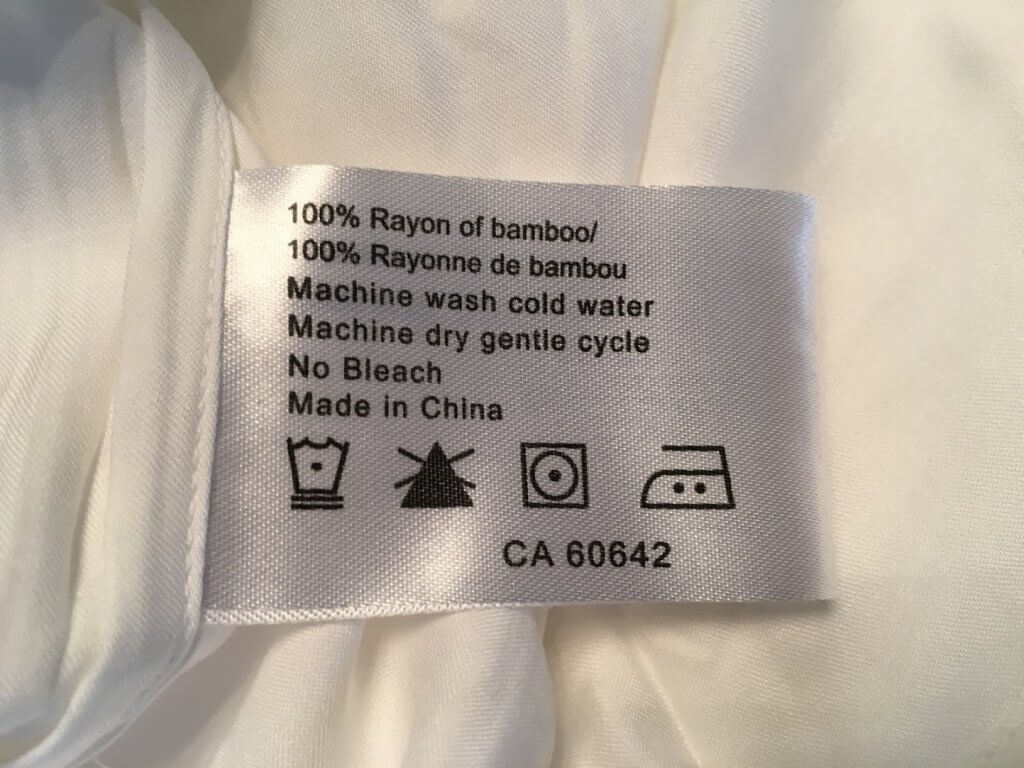 The Bamboo Sheets Shop offers some good options for bamboo bedding. I personally prefer the 500tc sheets as they just have a more luxurious and quality feel. They have some fun colors to choose from as well. Shop the Bamboo Sheets Shop to learn more.