Recently updated on June 26th, 2017 at 09:00 pm
If you find cotton, linen, tencel or even microfiber pillowcases too rough, you may want to check out the Ultimate Minky.
What is Minky Fabric? Minky Fabric is a soft and silky fabric that feels like real mink. It has a short pile and is as soft as cashmere. Minky fabric is often used in baby blankets, bath robes and baby toys.
Ordering the Ultimate Minky
Recently I was given the Ultimate Minky pillowcase to review which is a pillowcase made of minky fabric. You can order these pillowcases direct from their website here.
Below is a video overview of the Ultimate Minky pillowcase:
Here are the washing instructions according to the website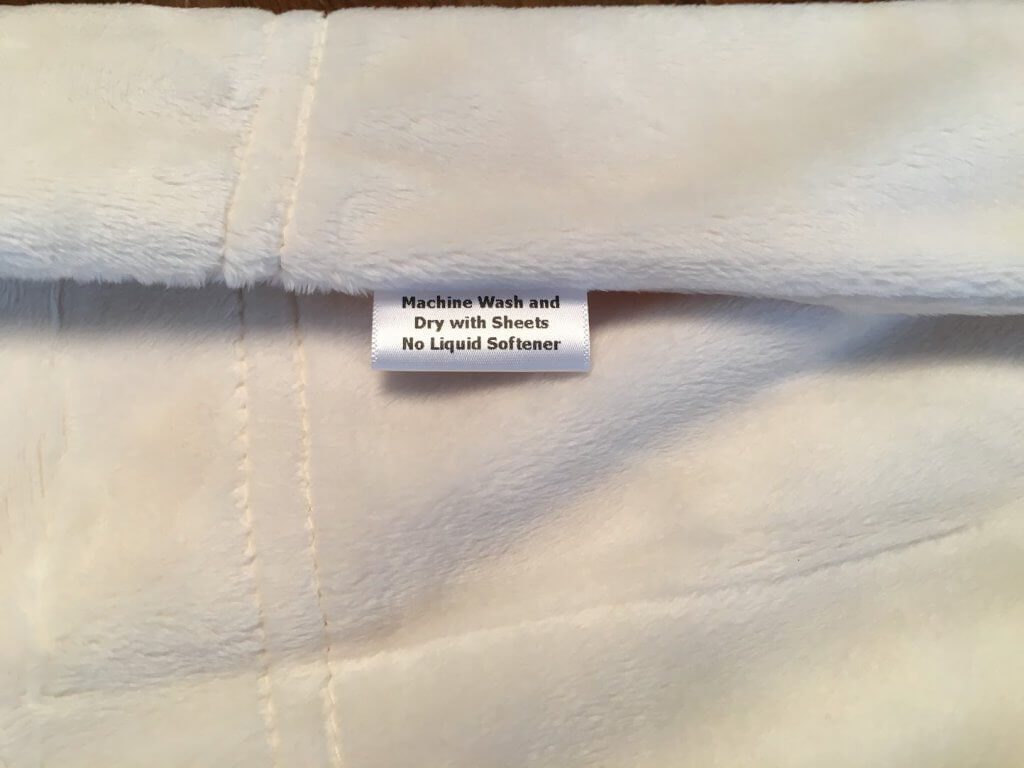 LAUNDRY INSTRUCTIONS: For maximum softness, turn pillowcase inside out or put in a laundry bag. Wash with your sheets (never with a fabric that has a nap). Do not use liquid fabric softener as it reduces absorbancy. Dry on medium heat. If needed, occasionally add 1/4 C. white vinegar to the rinse cycle to remove soap residue and renew freshness to Minky fibers. Minimized care instructions are also on the reverse side of the designer label.
NOTE: 
We sell to Bed & Breakfasts and they have reported that even the heaviest makeup stains come out in the laundry without prewash applications. 

Customers have reported that harsh acne creams have not affected Minky fabric's color.

It is safe to wash every color of Minky with whites – totally color safe!
My Ultimate Minky Findings
I was only able to sleep on my Ultimate Minky Pillowcase a few nights before my daughter took it for her bed. It is super soft and feels great. I would have expected it to sleep warmer than it did. Instead it feels cozy and cuddly but won't overheat. That means you can use this pillowcase year round. Of course some of my other pillowcases will sleep a little cooler but none are cozier than this one, it even beats my flannel pillowcase.
Aside from feel, there are many other benefits of a minky pillowcase. The owners of this company report that many chemotherapy patients use this as the other kinds of fabrics are too irritating to their skin.
Below are some more benefits of the Ultimate Minky according to the owners:
• Comfort for patient-centered care
• Relief for Chemo-induced baldness
• Calms symptoms of Autism/ Sensory Processing Disorder
• Cooler than cotton – wicks heat
• Keeps you dry – wicks moisture (relief for night sweats/menopausal women)
• Soothing and comforting
• Like sleeping on a cloud – extraordinarily soft
• Improves your sleep, despite your pillow
• Minimizes bed head – static free
• Absorbs body oils, keeps pillow clean
•Stain resistant, durable, withstands hundreds of wash cycles
• Launder with sheets, washer and dryer, no liquid softener
• Queen, King and Travel Sizes Available
As of this writing, a standar/queen size Ultimate Minky pillowcase sells for 27.95 on their website. I received a gray color minky but there are many other colors and patterns to choose from.
Here's a picture of the travel size version:
I would highly recommend the minky pillow to anyone looking to soften up the feel of their pillow and make life a little cozier. I found out quickly just how much children love minky fabric so they would also make a great gift.
Learn more and shop the Ultimate Minky