Recently updated on November 13th, 2022 at 03:27 am
The Spoon Mattress is a memory foam mattress with foam cylinders inside that act like inner springs. In fact they are in some ways superior to inner springs because they are less prone to breaking down and have much less motion transfer but still provide a little bit of bounce. People looking for an all foam mattress but don't want to deal with the motion transfer issues commonly associated with springs, the Spoon mattress is definitely worth considering.
Overview of the Spoon Mattress
You can buy the Spoon Mattress exclusively through their website. This mattress is made in the USA and will ship to your door about 5 business days after ordering. Below is a picture of the box that houses the mattress.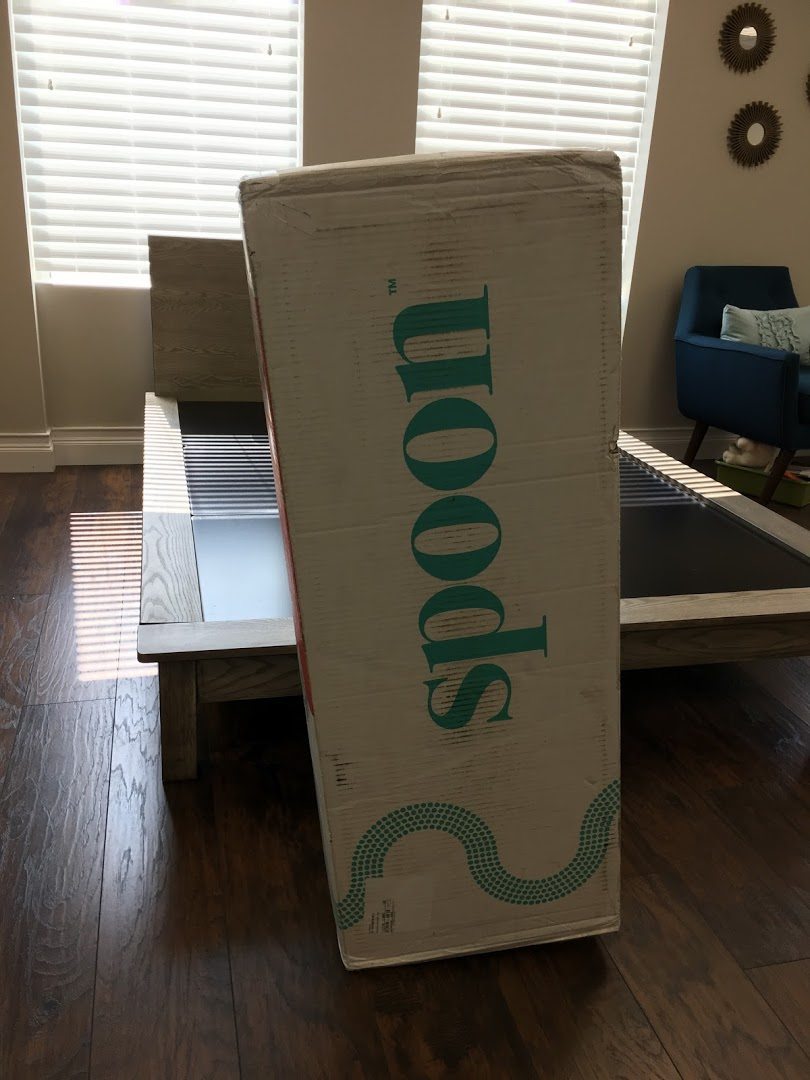 How Much does the Spoon Mattress Cost?
Below are the prices of the mattress for each size:
Twin $700
Twin XL $800
Full $900
Queen $1,100
King $1,300
Cal King $1,300
Below is a video explaining some of the general features of the mattress.
Construction of the Spoon Sleep Mattress
This video from the Spoon website does a great job of explaining how the mattress is constructed. It is not your typical 3 layer foam mattress. The foam pillars inside are what really set this mattress apart.
Here's a picture of the inside of the mattress. As you can see it looks like a typical mattress but when you dig deeper you will find the pillars inside.

Here's a breakdown of each of the layers of the mattress.
LIVESMART COVER
Innovative technology that surrounds each fiber on the cover to repel spills before they turn into stains.
Benefits:
• Spoon's spill-resistant cover guards your mattress while allowing for airflow.
Specs:
• Top Cover – 89%POLYESTER, 11%RAYON
• Border Cover – 98%POLYESTER, 2%LYCRA
COOLING COMFORT LAYER
The cooling comfort layer is an open cell urethane that is inherently cool. The layer enhances the breathability of the mattress creating a cool and satisfying environment.
Benefits:
• Top layer used to enhance a cool sleeping environment
• Pressure point relief
Specs:
• 2lb density, ILD 15
• Height : 2 inches
MEMORY FOAM TRANSITIONAL LAYER
We use a fast responding memory foam in our second layer for contouring to your natural curves.
Benefits:
• We purposely use memory foam as our second layer to prevent our mattress from sleeping hot.
• Pressure point relief
• Memory foam quickly adjusts to your body as you find that perfect sleep position.
Specs:
• 4lb density, infused with gel for cooling
• Height : 2 inches
SUPPORT PILLAR FOAM
Spoon support pillars are placed strategically in the mattress to provide pressure point management. This high density foam contours your body even after hundreds of thousands of compressions.
Benefits:
• Pressure point relief
• Back support
Specs:
• 7lb density, ILD proprietary
• Height : 3 inches
Below is a picture from their website which shows placement of the foam pillars.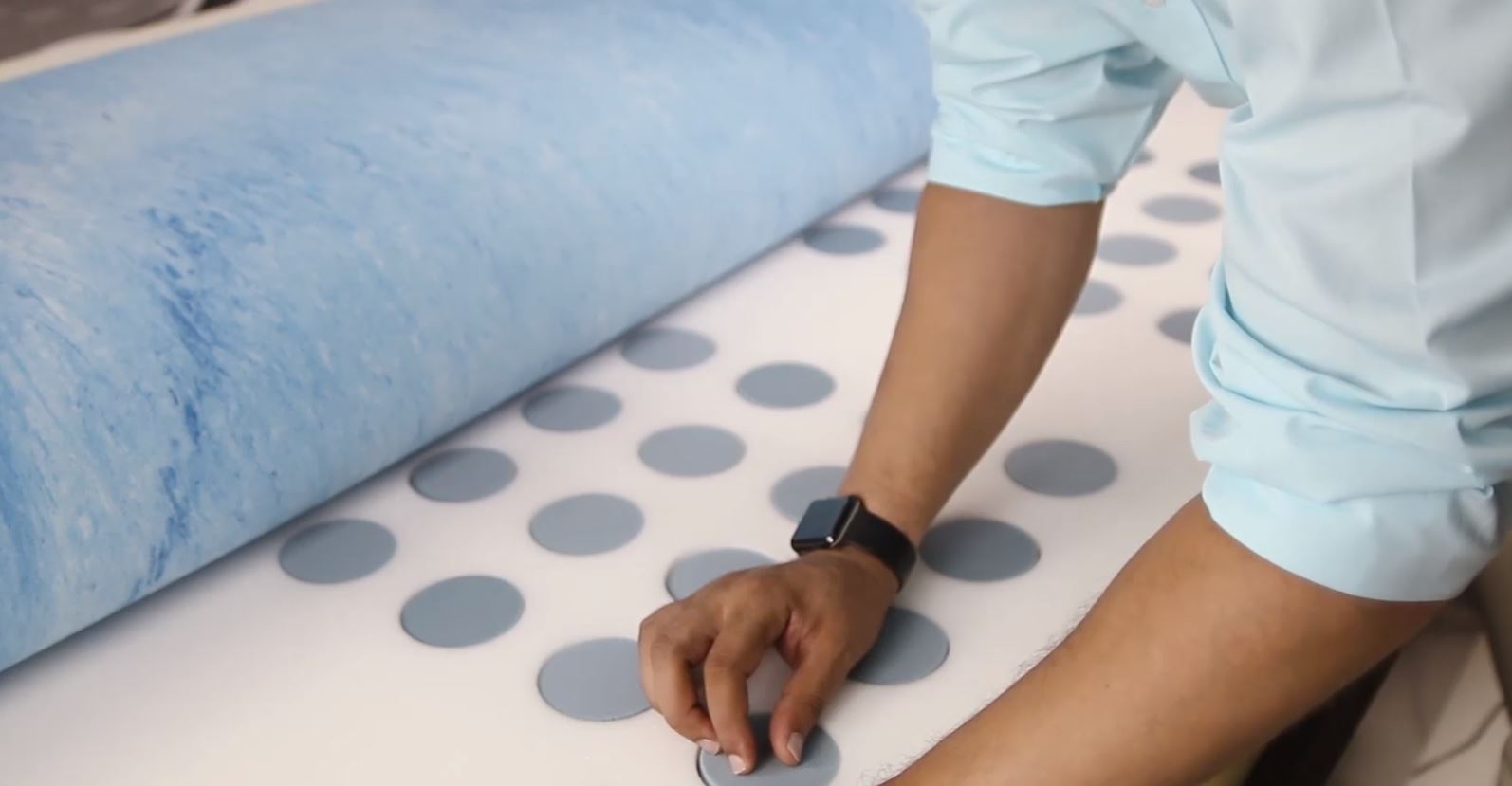 My Spoon Sleep Findings
Overall I found this mattress to be more of a medium firm feel. You definitely get good support from the foam pillars underneath.
Here's a video that shows how each layer responds to pressure.
I also poured some water on the top of the mattress to test the water resistant cover. True to claims, it beaded quickly and stayed that way for a while. This made it easy to clean up without the water setting in.
Having a cover like this is nice because you can get away with not needing a mattress protector. However, if this is for a child that still may be prone to wetting the bed, then I would still add a protector for safety.
I received an individual pillar when I opened the box.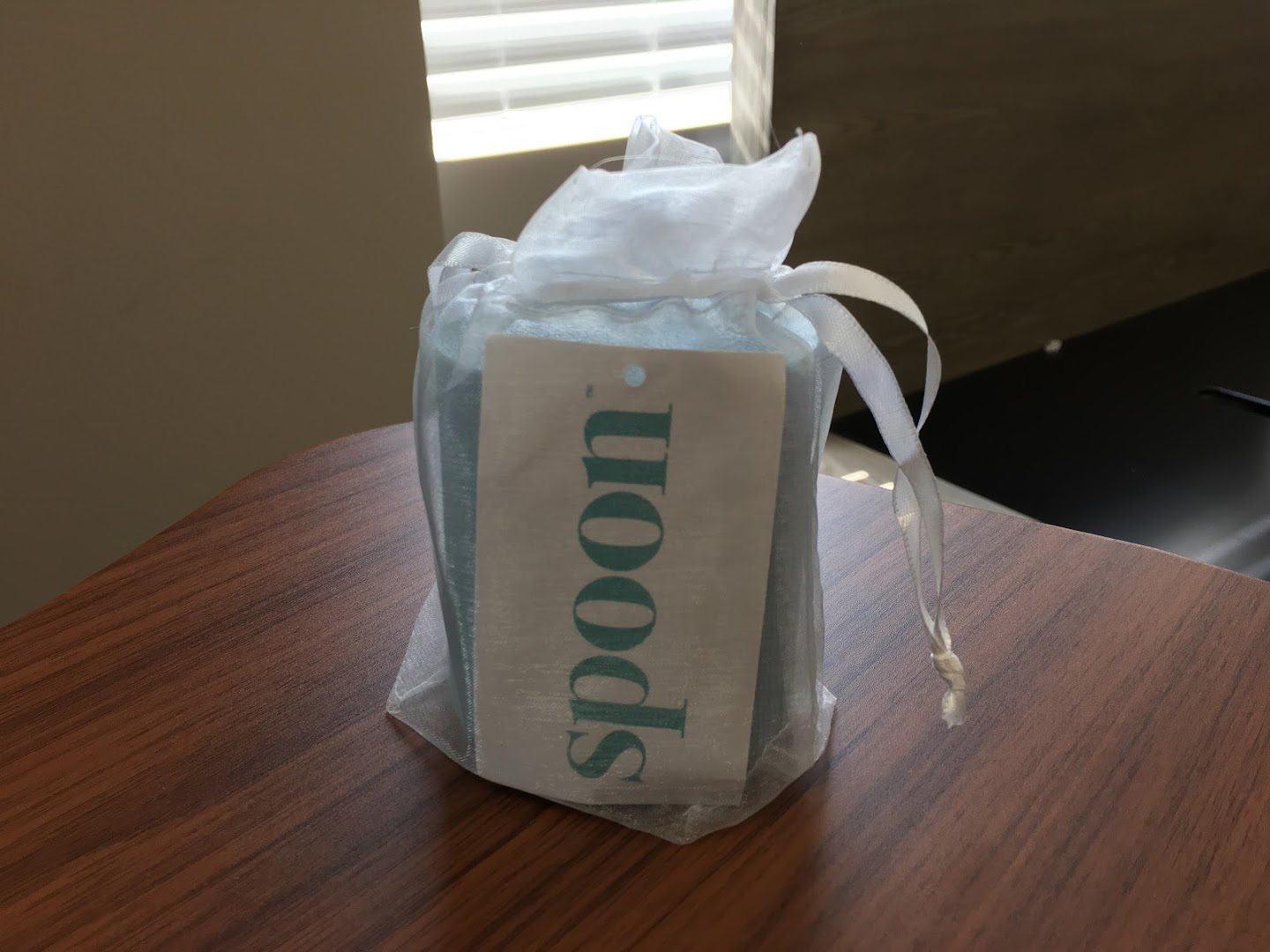 The pillar itself is really firm. Below is a video that shows how quickly it bounces back and this will emulate an inner spring.
The mattress performs about average for heat retention. I think the water proof barrier may make it a bit less breathable than most knit covers I have tested.
As for motion transfer, you do get a little bounce in part from the pillars and also because they don't use as dense of foam on the top layer in comparison to some of the other online brands I have tried.
My Spoon Sleep Recommendation
The Spoon Sleep mattress is not just another memory foam mattress in a box. This product has brought some true innovation to market and I think customers will welcome it. People looking for the pressure relief that only memory foam can provide along with some of the feel reminiscent of a traditional spring mattress will enjoy the Spoon mattress.