Recently updated on June 8th, 2016 at 05:21 pm
I was recently given a bottle of
Sleep-X
to try from the company, 88 Herbs. Sleep-X is an herbal sleep aid that promotes tiredness and helps you to fall asleep fast and stay asleep. Here is a brief overview of the product:
Ingredients
For an incredibly deep and natural sleep
Fall asleep quickly, sleep soundly all night, wake up refreshed
Made with the most potent herbal extracts and purest amino acids
L Theanine, Melatonin, Magnesium Bisglycinate, Passionflower 20%, L Tryptophan, 5 HTP, Vitamin B3 (Niacinamide) (See below for more info)
Pure vegetarian capsules, zero fillers, 3rd party lab tested for purity
The capsules are easy to swallow and don't have any fowl taste.
Results
I really wanted to put this Sleep-X to the test. So, this past Saturday I had an energy drink late afternoon as I was tired from staying up late the previous night. I didn't realize how much caffeine was in my energy drink called "Bang" until I researched it the following day.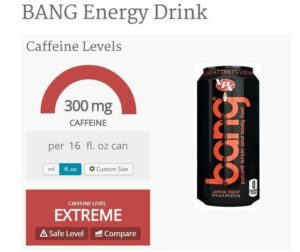 As you can see, this has loads of caffeine. For reference, 1 can of mountain dew has about 50 mg of caffeine.
I was really wired for the rest of the day and was worried that I wouldn't fall asleep. Around 10:30 pm that evening I took 1 Sleep-X pill. I noticed that after about 20 minutes I started to feel more relaxed  and I was asleep about 1 hour after taking the pill.
What I like about Sleep-X over other sleep aids is that it leverages multiple herbs that are known to promote sleep. I normally just take melatonin which on its own works fast and effectively but If I have caffeine in the evening or wake up worried during the middle of the night, I find it hard to fall back asleep. I'm not sure if that's because the melatonin wore off or something else.
Sleep-X only contains 1.5 mg of melatonin, I normally take 3 mg. But, I don't think it requires any more than that because it is aided by the L-Tryptophan 5 HTP and Passionflower.
I think that the passionflower and l-tryptophan played a part in me staying asleep. Normally I would wake up a few times at night with even half this amount of caffeine.
In the morning I wasn't groggy or tired. Just woke up normally ready to start my day.  Sleep-X sells on Amazon.com for $19.95 which is a bit more than plain melatonin but I appreciate how all the ingredients compliment each other. I try not to take any sleep supplements on a regular basis so this bottle should last me a long time and I think its a very modest investment in a good nights sleep.