[Tagline]
The Metta Bed mattress is a 2 layer natural latex mattress that comes rolled up in a box. This mattress comes in 3 comfort levels, plush, medium and firm. For this review, I received a free queen size plush version. The Metta Bed company was established by the owners of Oganic Mattresses, Inc. (OMI) which is a leading organic mattress brand in America.  These mattresses are made in the USA in the same facility as OMI mattresses are made. This mattress comes with a 120-night comfort guarantee and a 20-year warranty.
Overview of the Metta Bed
Here's a quick overview of the Metta Bed. In this video, I cover the highlights of the bed and how it compares to other natural mattresses I have reviewed.
Construction of the Metta Bed
Below are some of the construction highlights of this mattress as listed on their website. As you can see in the picture below the have the GOLS label which stands for Global Organic Latex Standard.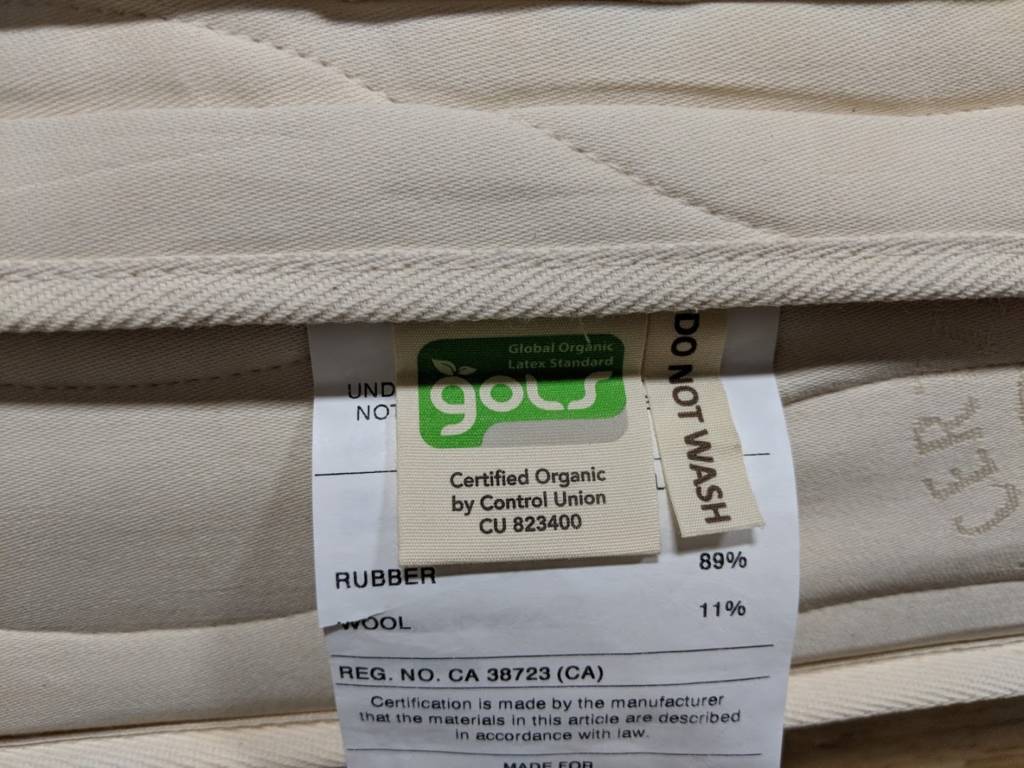 The premium latex used in the Metta Bed mattress is minimally processed and is at least 95% pure – free from many of the synthetic "fillers" used in most other latex products that claim to be "all natural."
Our unbleached, GOTS certified organic cotton fabrics are made from the highest quality, Texas-grown, organic cotton fiber available, and are never chemically treated.
The GOTS certified organic wool used in the Metta Bed collection of products is sourced from New Zealand, where family and commercial farmers adhere to strict standards in order to assure the certified purity of their fibers. Organic pastures and grazing grounds, minimal processing and humane shearing practices (along with other requirements) contribute to the organic standard, to which our wool is certified.
GREENGUARD Gold certification means our products meet UL's highest standard for low emissions, VOCs and pollutants, to help ensure indoor air quality and contribute to a healthy home environment. Our products even qualify for LEED credits, and are certified safe for use in schools and for children.
The cotton and wool fibers, fabrics and threads used in the Metta Bed mattress, as well as our complete collection of bedding accessories are certified organic to the Global Organic Textile Standard (GOTS). The aim of this stringent standard is to define requirements that ensure the organic status of textiles in order to ultimately provide credible organic assurance to you – the end customer.
How Much Does the Metta Bed Cost?
Here are the prices listed on their website with their $100 discount included.
Twin $799
Twin XL  $849
Full $1,099
Queen $1,199
King $1,499
Cal King $1,499
My Metta Bed Findings
This mattress comes rolled in a box and there is no assembly required. Typically with a latex mattress, the cover and latex layers are separate and need to be put together. With the Metta Bed, the layers are already zipped in the cover so when you unbox the mattress it is ready to sleep on right away. And when I mean right away, I mean immediately. Latex recovers instantly and there is no need to wait for the mattress to decompress.
You will notice a slight wool smell but rest assured its natural wool and there is nothing toxic that you are breathing. The smell will dissipate over a few days and go away completely.
Here's a picture of the cover of the mattress which is made with organic cotton. It's nice that the mattress is natural throughout.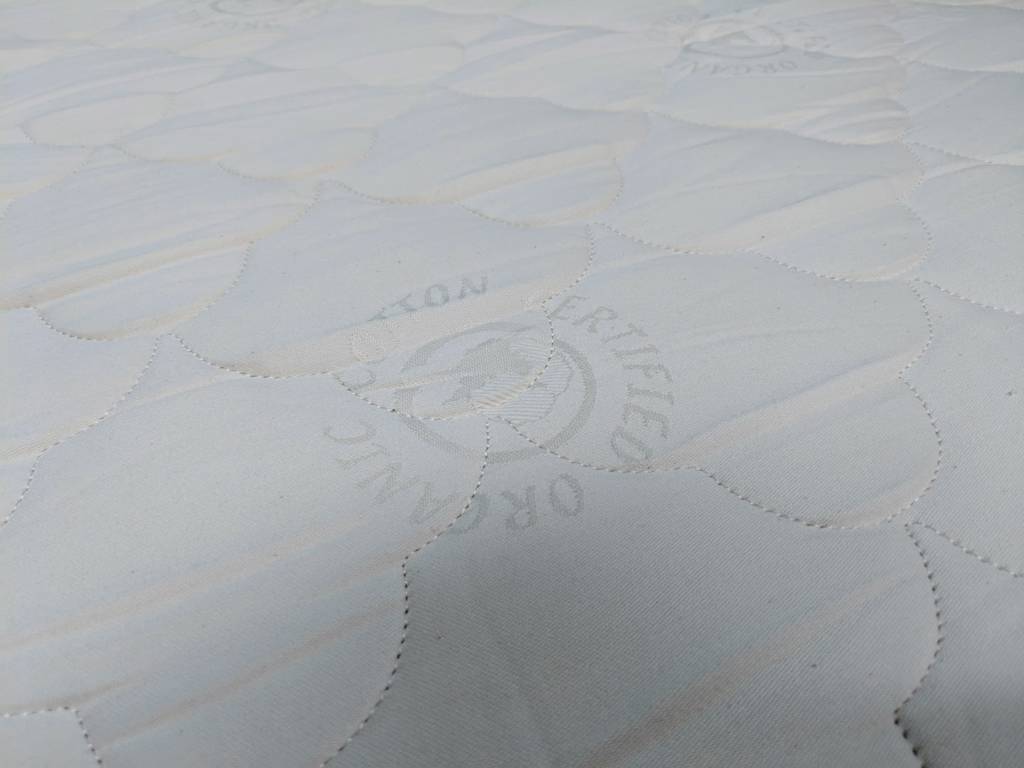 Below is a picture of my 14 lb. bowling ball on the mattress. There is some sink here but not as much as a pillow top mattress. So, being a plush mattress it stil skews a bit firm.
The video below shows how much motion transfer to expect with this mattress. Since there are only 2 layers of latex the mattress doesn't compress down as far as a 3 layer would and therefore isn't as springy. In general, latex mattresses don't really have much motion transfer and behave similar to memory foam but because they recover faster than foam they are easier to move around on.
The video below shows how the latex layers react. I found them to be very soft. The cover of the mattress will dampen the contouring of the latex.
My Metta Bed Recommendation
If you're looking for an affordable, all natural mattress, the Metta Bed is an excellent choice.