Recently updated on February 10th, 2019 at 04:30 pm

Get 20% off your Infinity Blanket purchase with coupon code sherpablanket,  Activate Here
Yaasa just introduced an awesome new blanket called the Infinity Blanket that is made with Celliant and I received a free one for review. This blanket is great for all seasons and would make a great accessory for your bedroom or living room. What makes this blanket unique is that it is made with organic cotton and celliant fibers woven in that have a therapeutic effect.
Overview of the Yaasa  Celliant Blanket
Here's a picture of the blanket right out of the packaging. As you can see there's a little brochure that has more information.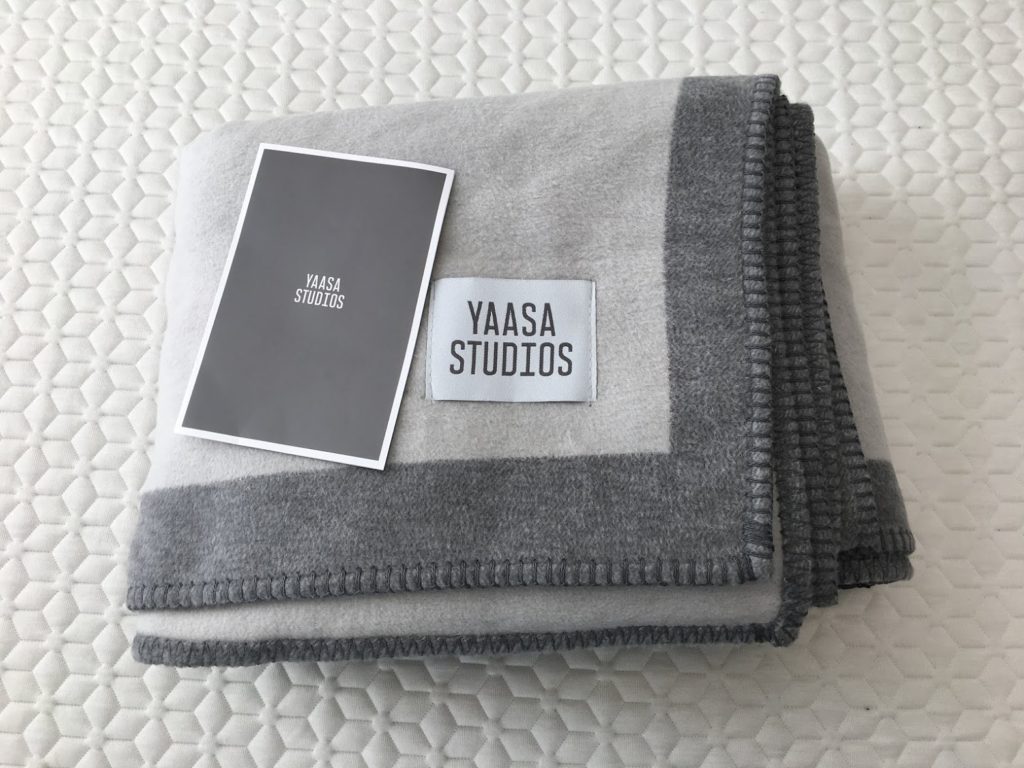 I did a quick video overview of the blanket while sitting on the new Yaasa mattress. To my right is a candle, also by Yaasa.
My Yaasa InfinityBlanket Findings
The blanket comes in two sizes, a throw and travel size
Throw 57″ x 77″ $230
Travel Size 41″ x 55″ $149
Here's a picture of the throw that I received. As you can see it almost completely covers a queen size mattress. This size is perfect for your couch.
This blanket has a dark size with a light border like below…
And a light side with dark border…
What are the Benefits of Celliant?
My Infinity Blanket Recommendation
Celliant technology aside, this is a good looking blanket with neutral colors that go with just about anything. The blanket it made with organic cotton which is a great feature but that alone wouldn't get me to pay over $200 for it. Instead, the real value is in the promised benefits of the celliant fibers.
Here's a close up of the blanket so you can see it in more detail.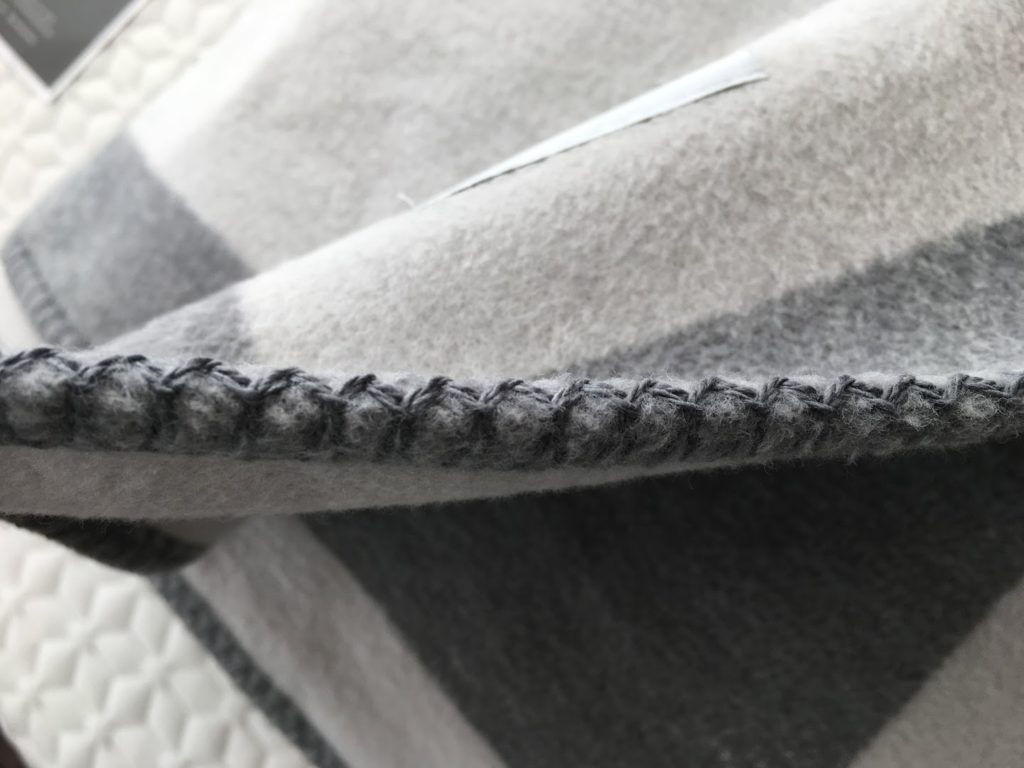 I have been using this blanket for over a month now while watching TV and reading. It doesn't feel any different than a regular blanket with similar construction and I certainly didn't feel the Celliant technology working while using it, it did give me peace of mind knowing that I may be receiving some benefit while using the blanket.
I think that's the best part of this blanket. We spend so much of our times sleeping and a lot of time resting given our sedentary lifestyles. Why not maximize that time with something as simple as a blanket that can promote recovery and improve sleep?
I expect more technological advances like this in the future that are passive upgrades to everyday items that cumulatively will lead to better well being.

Get 20% off your Infinity Blanket purchase with coupon code sherpablanket,  Activate Here