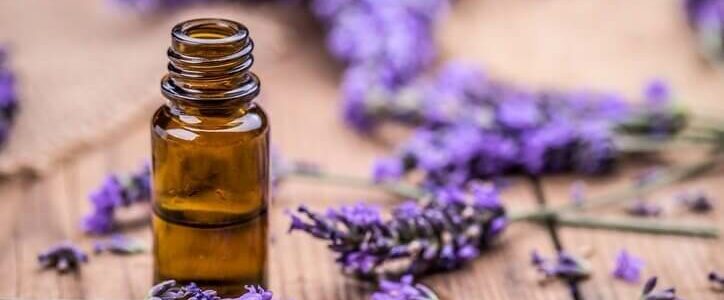 Recently updated on April 27th, 2017 at 05:13 pm
You know the feeling, you're ready for bed and can't wait to hit the hay to get a deep, restful sleep. But instead, you lie awake for hours, trying to fall asleep. It's the worst! Have you considered aromatherapy? Aromatherapy is an alternative and complementary medicine practice that uses the power of the scents from essential oils to balance the body, mind, and spirit. According to a number of studies, specific essential oils can aid in relaxing the body, relieving stress and promoting better sleep.
Here is a look at some of the best essential oils to help you sleep faster and better:
Lavender Essential Oil: You have probably heard of the relaxing effects of lavender essential oil. So it only makes sense that it would be on the list of sleep-inducing essential oils, right? It is, in fact, one of most studied essential oils and is known to calm the nervous system – lowering heart rate, blood pressure and skin temperature while also changing brain waves to put you in a more relaxed state.
Bergamot Essential Oil: Did you know that citrus bergamot is a hybrid fruit? It is somewhere between a lime or lemon and bitter orange. Traditionally used in Italian folk medicine, bergamot essential oil has been found to relieve tension and anxiety – two things that cause difficulty sleeping or insomnia. Studies have found that bergamot essential oil can reduce blood pressure, heart rate, and stress.
Clary Sage Essential Oil: Clary sage is a herb that is closely related to the common garden herb, sage. In fact, clary sage essential oil is used in dental procedures to help patients relax. It is true! This essential oil is also known to have effects similar to antidepressants. If you suffer from sleepless nights, this is one essential oil you should definitely consider to lull you to sleep.
Ylang Ylang Essential Oil: Extracted from the flower of a tropical tree found in Southeast Asia, ylang-ylang essential oil has a sweet floral fragrance. Its aroma has been found to be highly relaxing and decrease blood pressure. It also has a positive effect on the nervous system, resulting in lower blood pressure and heart rate. If you have issues falling asleep despite feeling exhausted after a long day, give ylang-ylang essential oil a try.
Jasmine Essential Oil: The sweet aroma of jasmine can be quite relaxing. Although there is not much research on jasmine essential oil, there is a buzz that the smell of jasmine tea can have a calming effect. The next time you are wide awake in the middle of the night, why not go to the kitchen and brew a cup of soothing jasmine tea to help calm you and make you fall into sweet slumber.
Other essential oils that can help you fall asleep faster and improve your sleep include vetiver, cedarwood, Roman chamomile, marjoram and sandalwood essential oils.
How to Use Essential Oils to Help You Sleep
Do you want to create a more tranquil and soothing sleeping atmosphere? Make use of your essential oils. Whether it is lavender or jasmine, there are a number of different ways to use these oils to help you sleep better.
If you're looking for the best essential oil blend for sleep, Amazon is your best stop. Check out the Good Night Essential Oil Blend 10ml – 100% Natural Pure Undiluted Therapeutic Grade for Aromatherapy, Scents & Diffuser